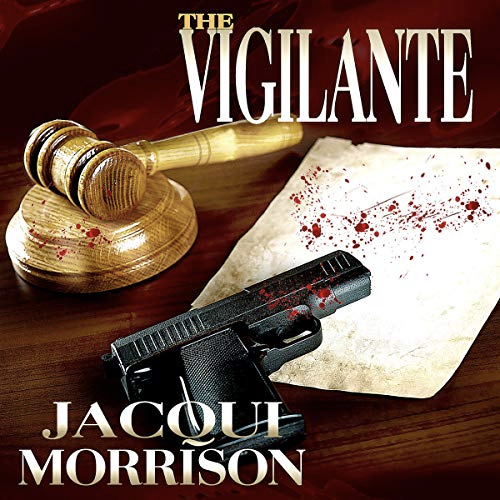 Round 2 with Lachesis Publishing author, Jacqui Morrison Jacqui has written a suspense thriller for Lachesis Publishing – The Vigilante. Her book delves into the gritty underpinnings of society.
What was your favourite book as a child and why?
The Nancy Drew Series. Nancy had it all, a great boyfriend, good friends, and she solved mysteries.
Who was your favourite teacher growing up and why?
Mrs. Hawley, she was an English teacher at my high school. She ran the creative writing club and strongly encouraged me to continue writing after I finished school. I reconnected with Mrs. Hawley when she was in her late 70s and we visited once or twice a year.
When did you know you wanted to be a writer? Why?
I morphed into becoming a writer. As a youth I wanted to be: a lawyer, a travel agent, a hotel manager, a journalist and an entrepreneur. I wrote a weekly newspaper column for two years in the mid-nineties. Then I did some paid business articles and I had a short story published. It was not until Lachesis Publishing published my first novel that I called myself a writer. Now, in an obscure way, I can do all of the professions that I dreamed about as a teenager, through my prose.
Who in the writing/publishing world do you admire and why?
Writer extraordinaire Jodi Picoult is admirable because she writes books on brave topics. After I'd read any of her books I think about the moral implications for weeks afterwards.
Tell us about your daily writing routine – what do you typically do every day?
I'm a nighthawk. I write after dinner for about an hour. I'll then spend weekends writing until one or two in the morning. I know writing late into the night isn't healthy but that's when the magic happens for me.
What is your favourite snack or guilty pleasure food that you (may or may not indulge in when writing?
Cappuccino and chocolate
What does "writing voice" mean to you? Describe your own writing voice.
I write in third person omniscient and I try to incorporate my own personality into my writing voice through humour, quirkiness and by playing with turns of phrases.
What do you want to accomplish in the next five years in your writing career?
I want to do more speaking engagements (book talks) and write more books
Tis the season to be jolly. What is your favourite thing to do over the holidays?
I have a wonderful two-year-old granddaughter and I will be spending time with her over the holidays, reading books together, watching movies and enjoying ourselves.
Shortbread cookies or gingerbread cookies?
Neither – sorry – Chocolate Yule Log that my mom used to make
Connect with Jacqui Morrison on her web site, and on facebook and twitter.
You can purchase Jacqui's books on the Lachesis Publishing site. You can purchase The Vigilante on amazon.
Follow Lachesis Publishing on twitter and like our facebook page.